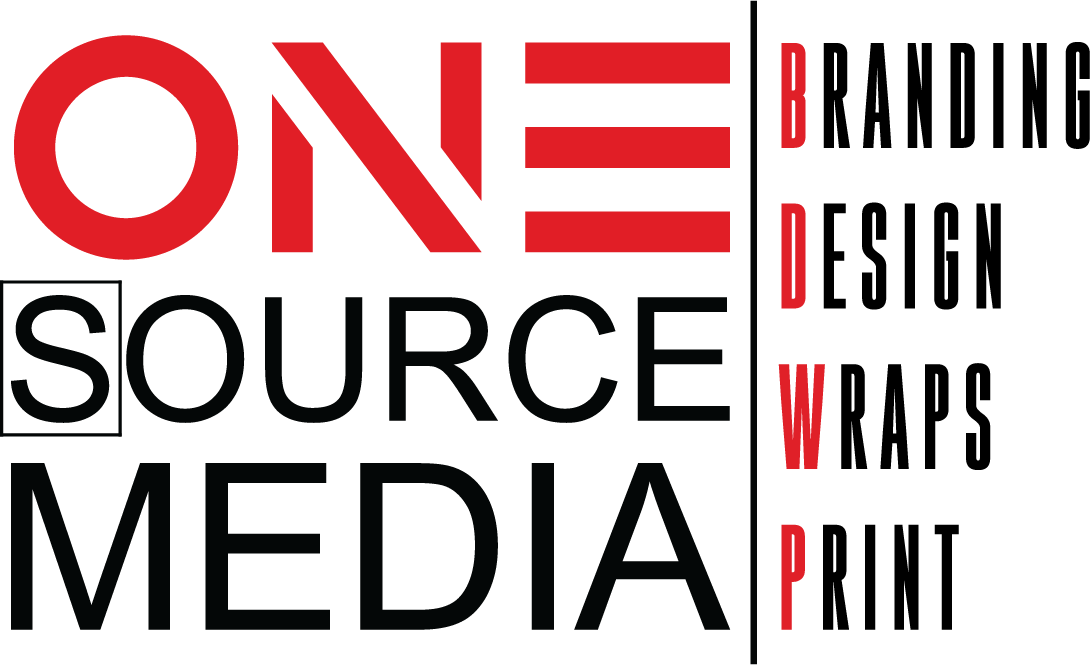 ONE SOURCE MEDIA provides NYC's finest car wraps, commercial digital printing, wrap advertising, screen printing, and vinyl banners.
We use only the finest vinyl graphics materials and printing inks from industry-leading manufacturers such as Avery Dennison and The 3M Company, so your One Source Media signage and wraps are sure to last!
One Source Media is based in Queens, NY and serves the greater New York City metro and beyond.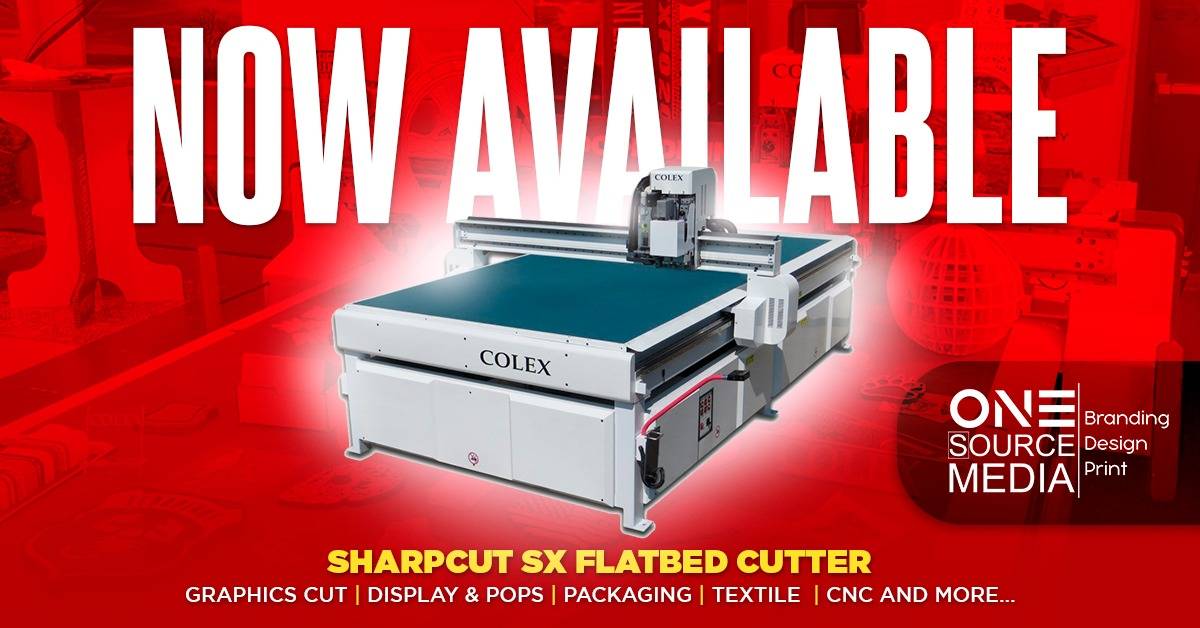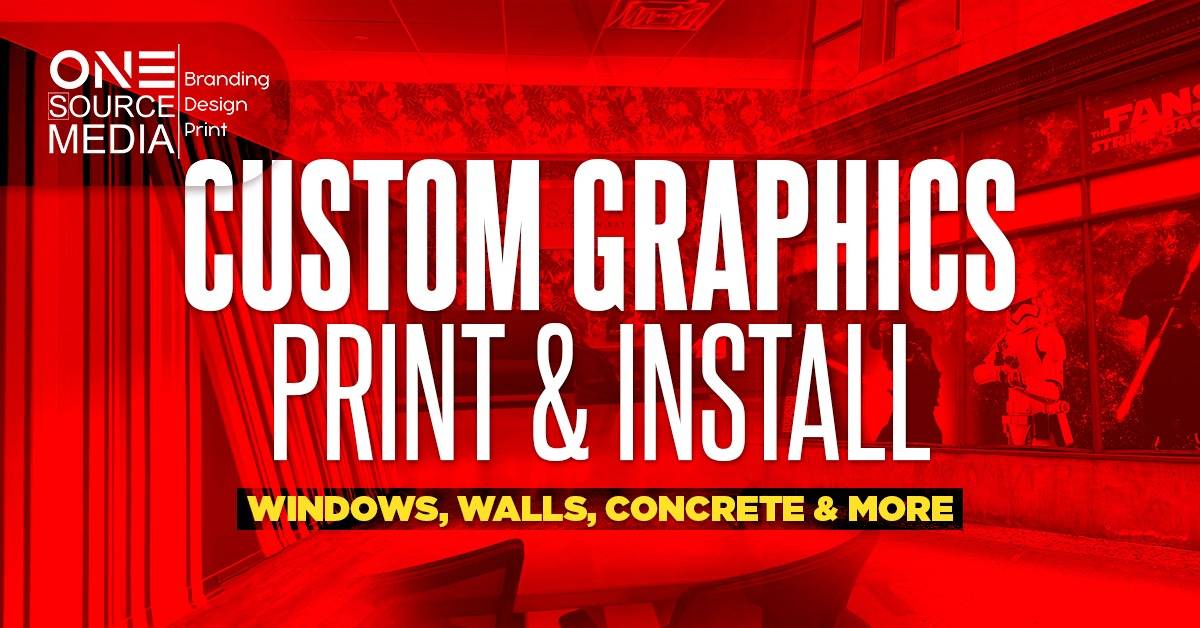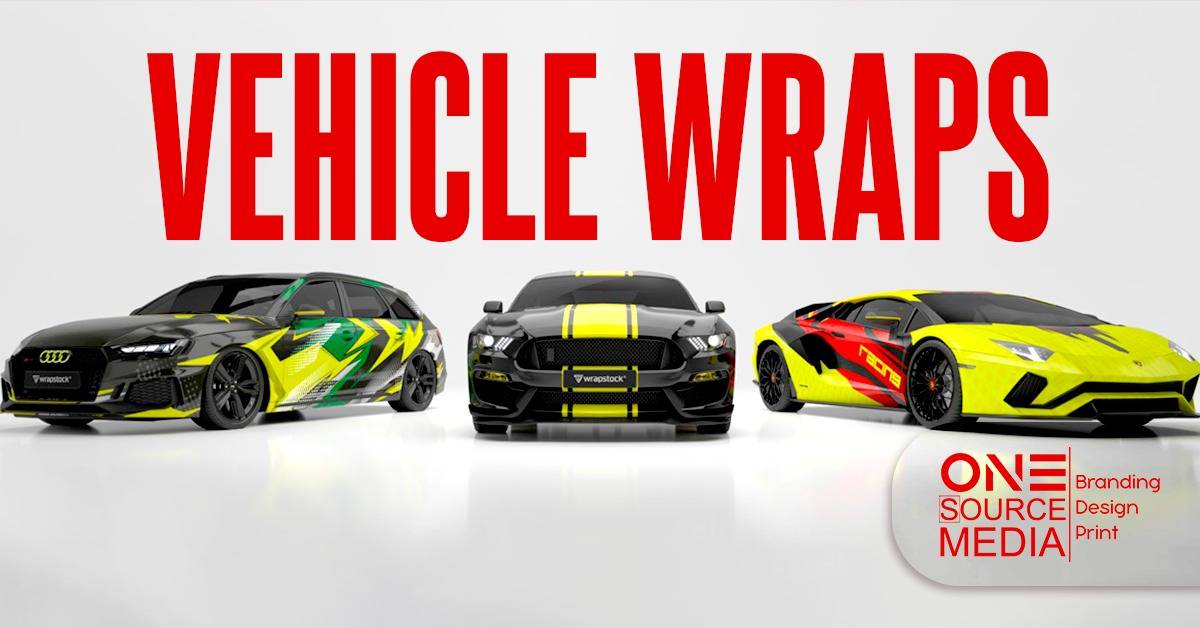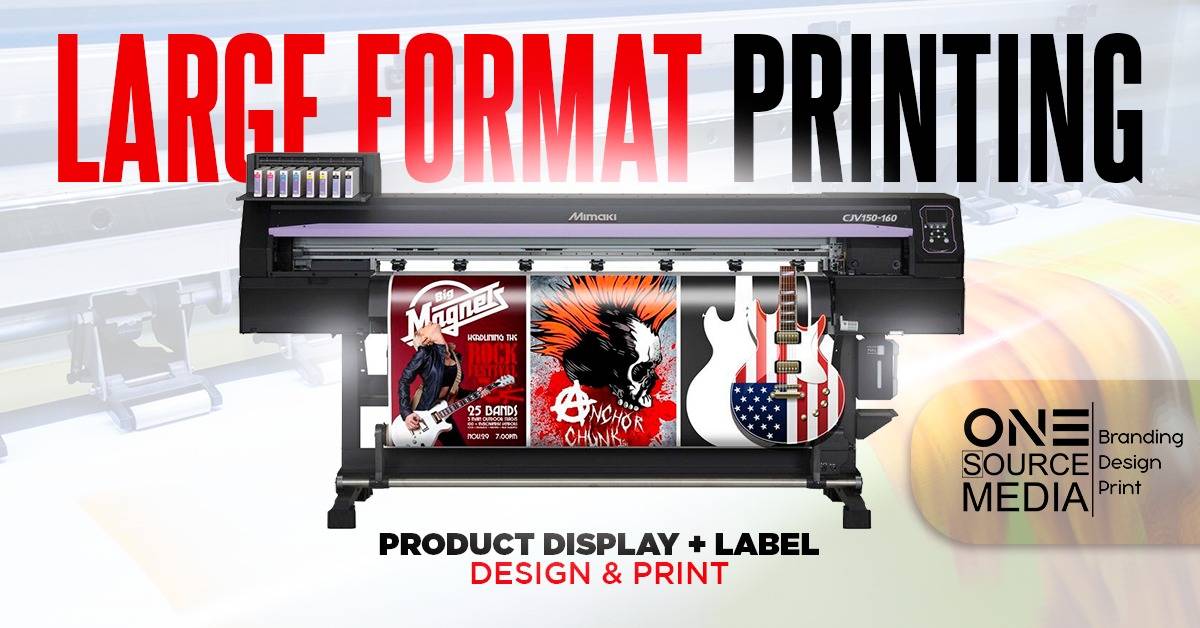 Vinyl Signage
Vinyl banners, Storefront window graphics. Murals. Trade show displays, Events signage.
Vehicle Wraps
Solid color or printed wrap advertising. Nothing but the best vinyl wraps for cars, trucks, vans, boats, and more!
Wall Mural
Wall graphics and wall decals are excellent for indoor advertising and decorating alike.
Graphic Design
Solid color or printed wrap advertising. Nothing but the best vinyl wraps for cars, trucks, vans, boats, and more!
Printing
Custom banner printing. Screen printing. Offset printing. Direct-to-garment printing. And much more!
signage
Machine embroidery is a great way to get your business recognized! Our Machine embroidery design.
SEG
Silicone edge graphics, also known as SEG, are dye-sublimated fabric graphics with a thin silicone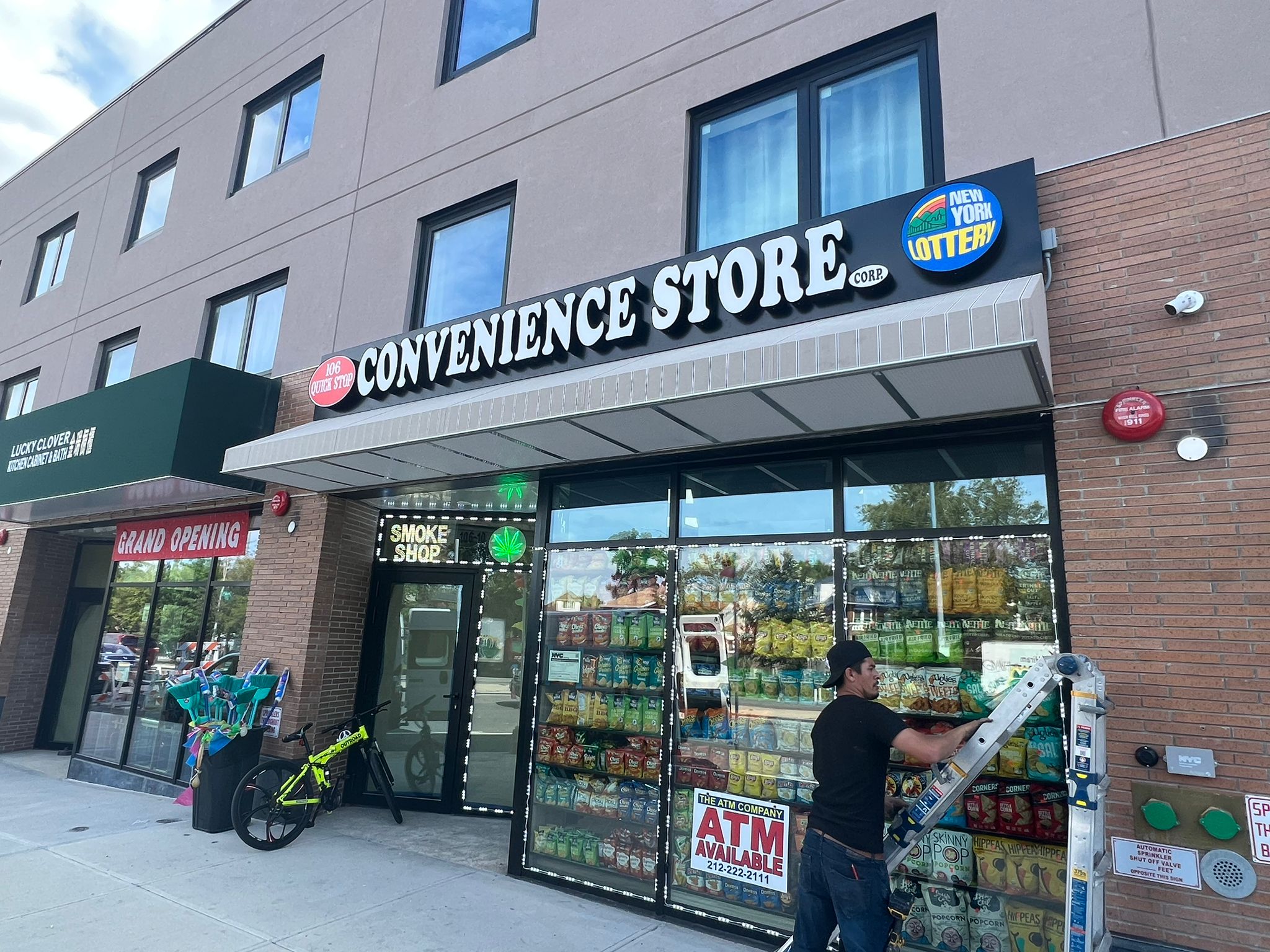 Signage
We Are Professional Sign Makers…
Specializing in Custom signs, business signs, commercial signs, building signs, corporate signs, exterior signs, storefront signs, Illuminated signs, church signs and custom signage. At one source media we will make sure that your goals are met and a quality impression of your brand is represented. During our years of experience we have established a proven system for streamlining city permits, fabrication and installation so you can have a quick turnaround on your project.  
Car Wraps
Wrapping your truck, SUV, sedan, sports car, or other vehicle with vinyl allows you to completely change its appearance. One Source Media is a leading Queens car wrap company that offers a wide range of Vehicle vinyl wrap and restyling wrap services, including: color change wrap, carbon fiber wrap, chrome delete, Avery Dennison vinyl wrap, 3M vinyl vehicle wrap, camo car wrap, truck wrap, boat wrap, and more! One Source Media's high-quality vehicle wraps are less expensive than repainting your vehicle, and provide significant flexibility. The choices are unlimited with hundreds of colors and finishes to choose from. We can apply customized vehicle vinyl to every panel of your car, including the mirrors, doors, grille, fenders, hood, roof, decklid, rocker panels, and bumper covers.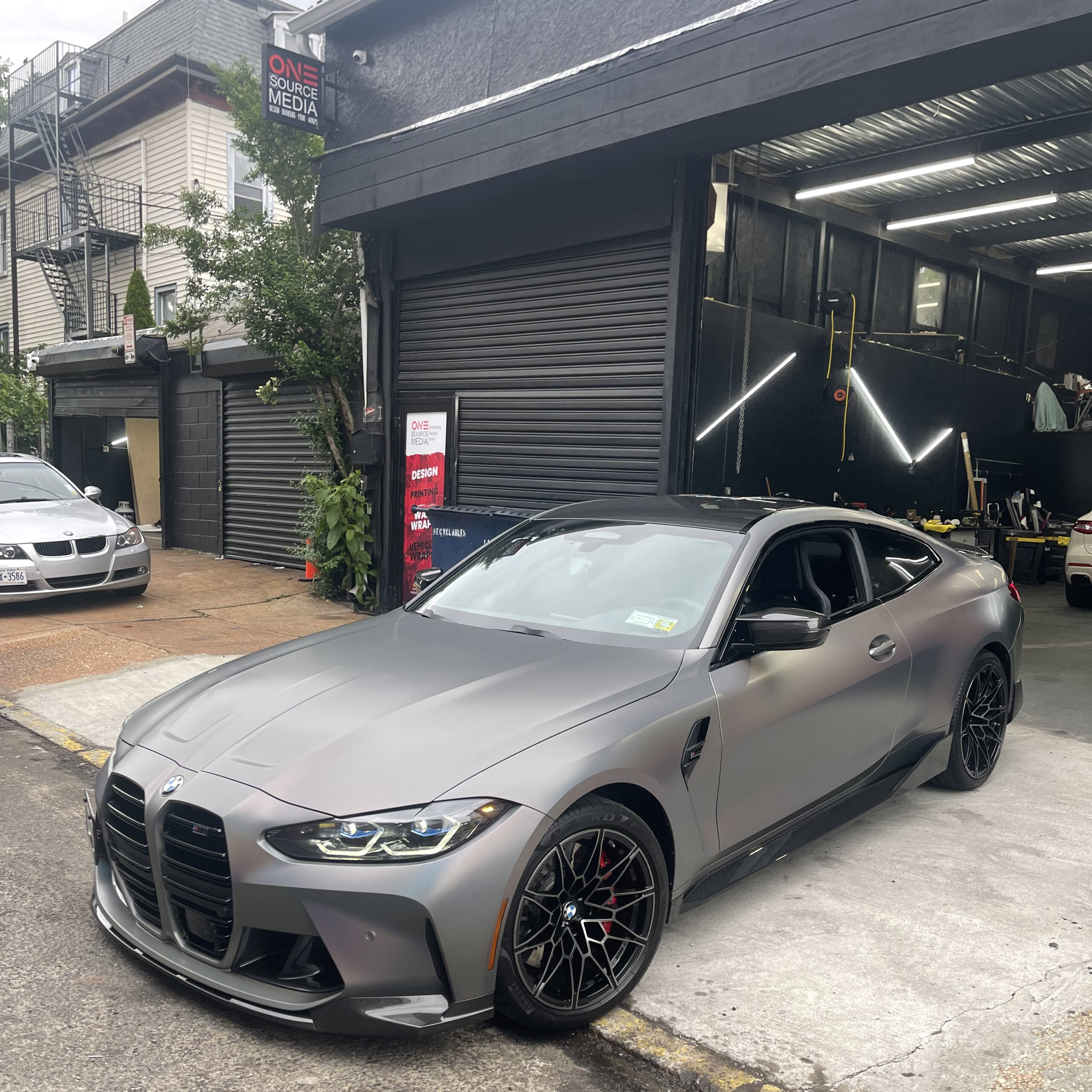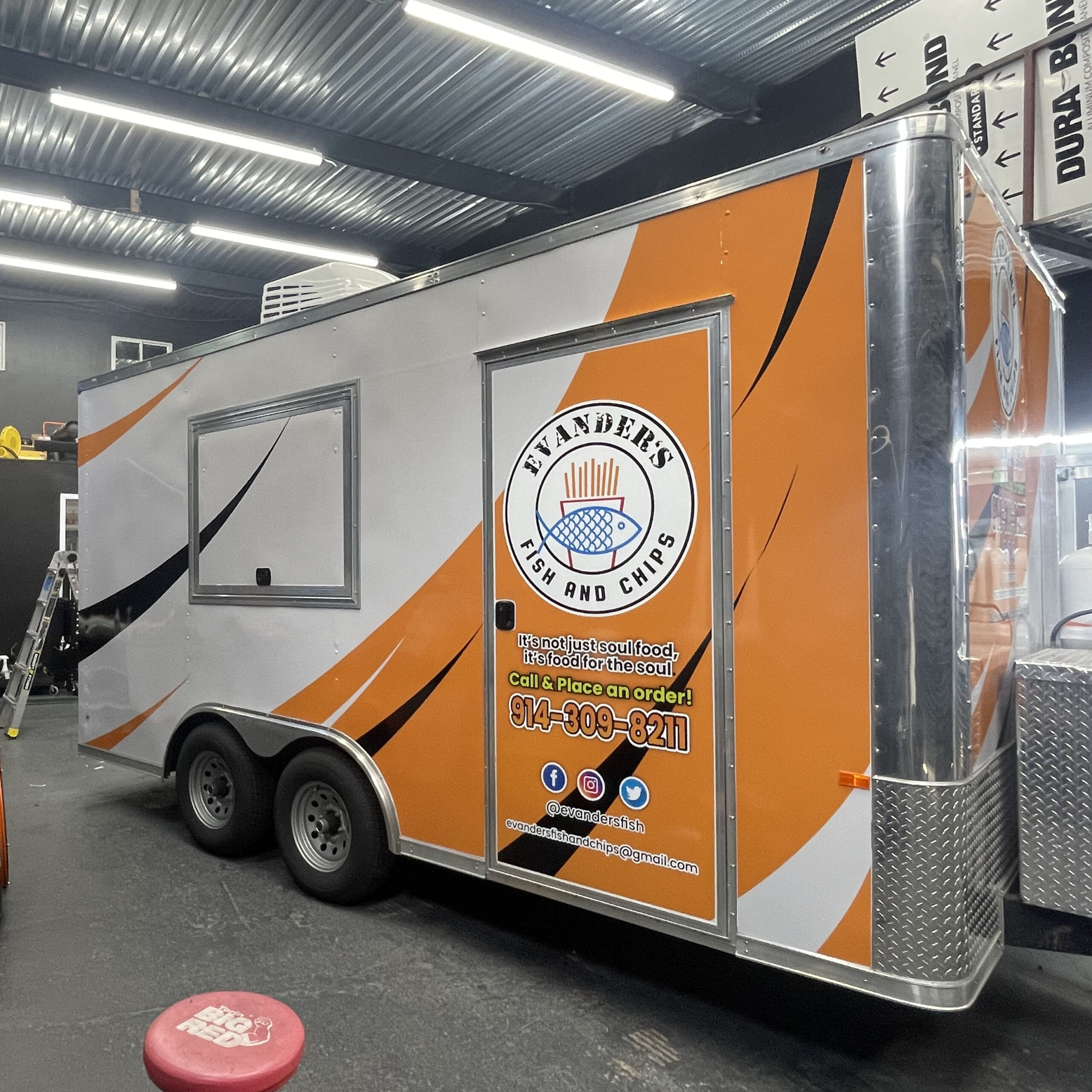 Wrap Advertising
Do you want to find a new method to attract customers? One Source Media offers the best vehicle graphics and car wrap advertising solutions for businesses of all sizes and sectors in New York. We can create a huge, multi-vehicle mobile advertisement campaign for your brand in addition to individual car wraps and designs. We provide different styles and types of Vehicle graphics, including vinyl lettering, custom decals, window film, van graphics, pickup truck graphics, fleet graphics, trailer graphics, boat graphics, and more! We use the latest cutting-edge printing tools and technology to provide sharp and colorful graphics, suitable for any type of vehicle in any field, that will amaze you and your potential customers.
Boat Wraps
Get everybody's attention when you transform your boat or Personal watercraft with vinyl graphics. As a leading boat wrap company in NYC, One Source Media offers the best marine wrap and graphics installation for all types of watercraft, including catamarans, yachts, pontoon boats, speedboats, fishing boats, and Jet Skis. We can apply a full boat wrap with a solid color vinyl wrap (color change boat wrap), full graphics for advertising purposes, or a simple but eye-catching boat Decal. We're also the top choice in NYC for vinyl Lettering, specializing in block letters, boat name Lettering, registration decals, and other custom Lettering. The products that we use are fade-resistant, long-lasting, UV resistant, and salt-resistant.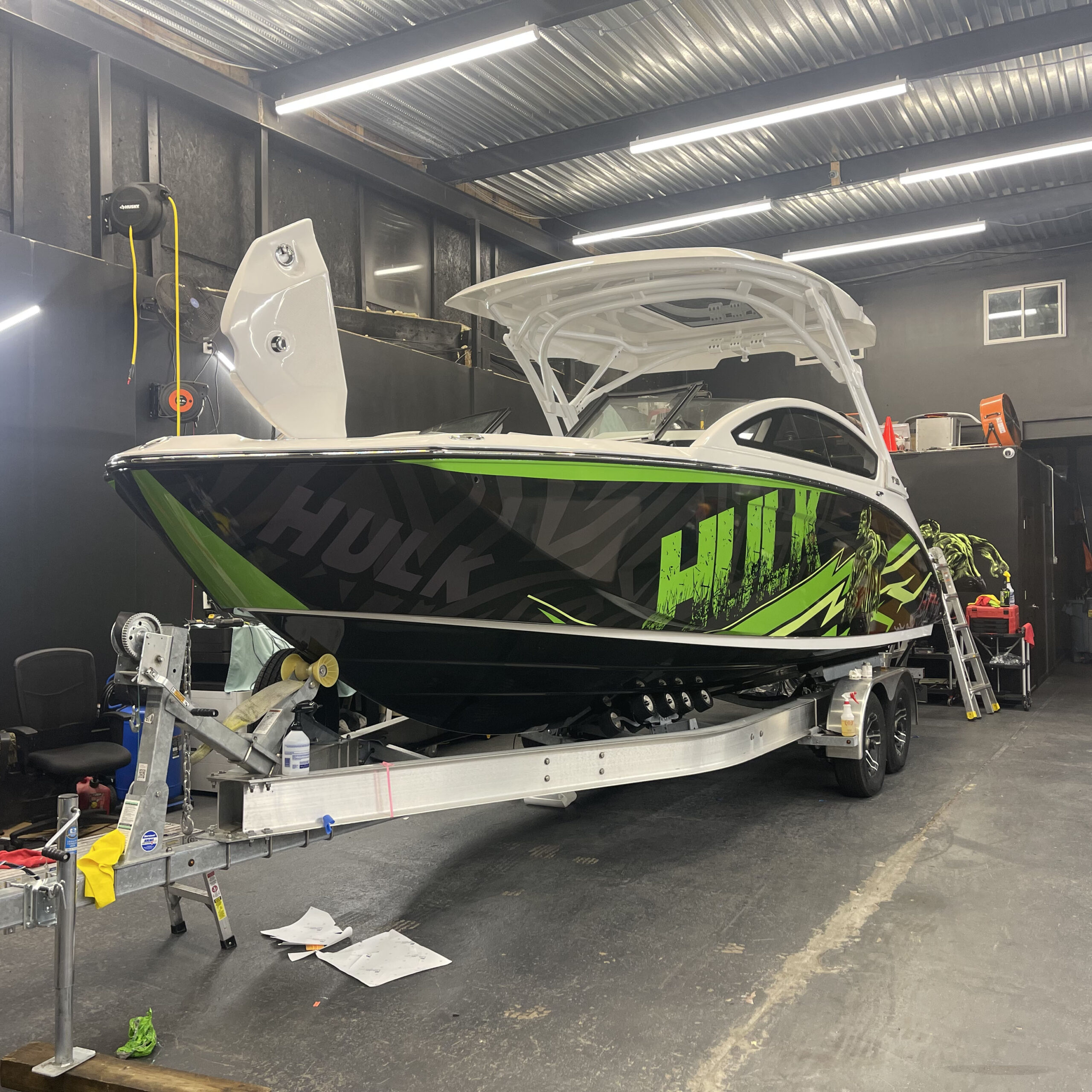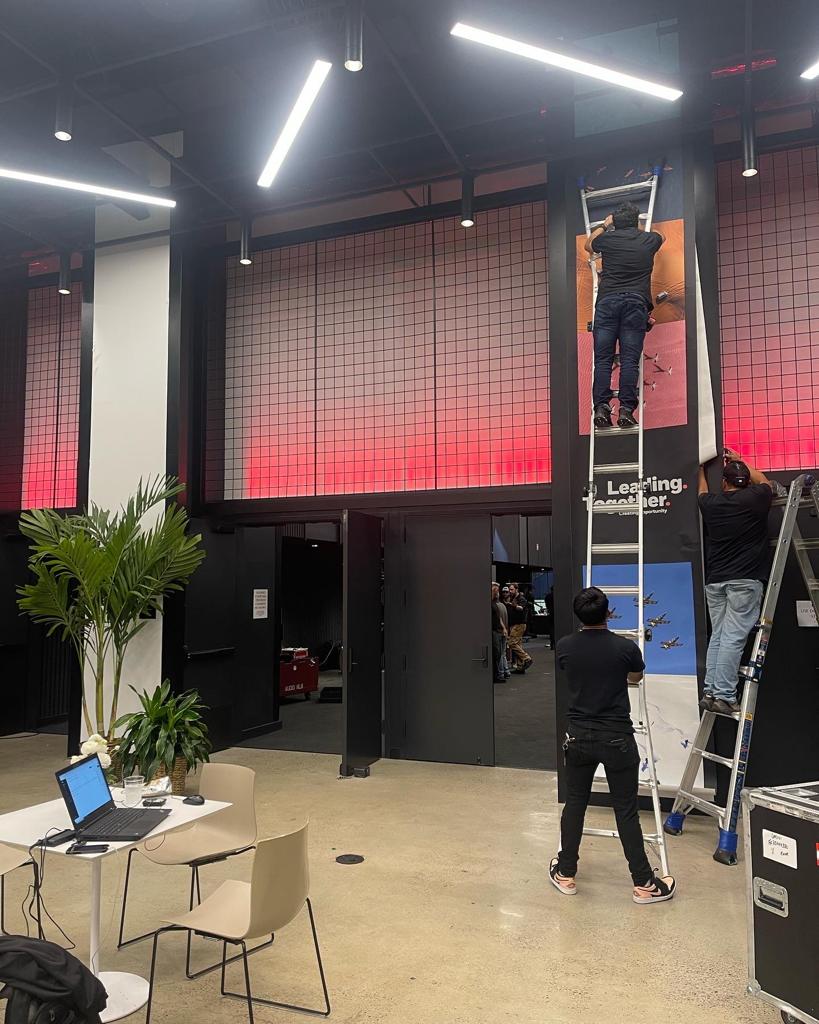 Wall Murals
You can promote your brand and message to New York City customers by using wall wraps with vibrant colors and high-definition photos. Unlike wallpaper, paint, or other types of wall décor, One Source Media's wall decals and murals work hard to achieve the following goals and more: promote and advertise your products and services; create unique interior design accents that are tailored to your company's branding; clearly communicate your company's mission, vision, and values; tell visitors about your company's history and achievements. You can use our wall wraps for wayfinding or other messaging; you can use them to add personalized signage to walls and surfaces. We are a leading full-service wall wrap and vinyl sign company in New York City that creates, prints, and installs every vinyl wall wrap project to the highest standards.
Fleet Wraps
Trucks, either for personal or business use in NYC, should look great and be useful for advertising. At One Source Media, we offer vehicle vinyl wrap services for all types of trucks, such as pickup truck, trailer truck, fire truck, box truck, and food truck. A truck wrap involves the application of specialty vehicle vinyl that we apply to every panel of your truck: the hood, mirrors, doors, grille, fenders, roof, rocker panels, decklid, and bumper covers. Vinyl truck wraps can be one solid color, two-tone, three-tone, or four-tone, which means you can have a primary color and one or more accent colors to draw attention to specific areas of your vehicle.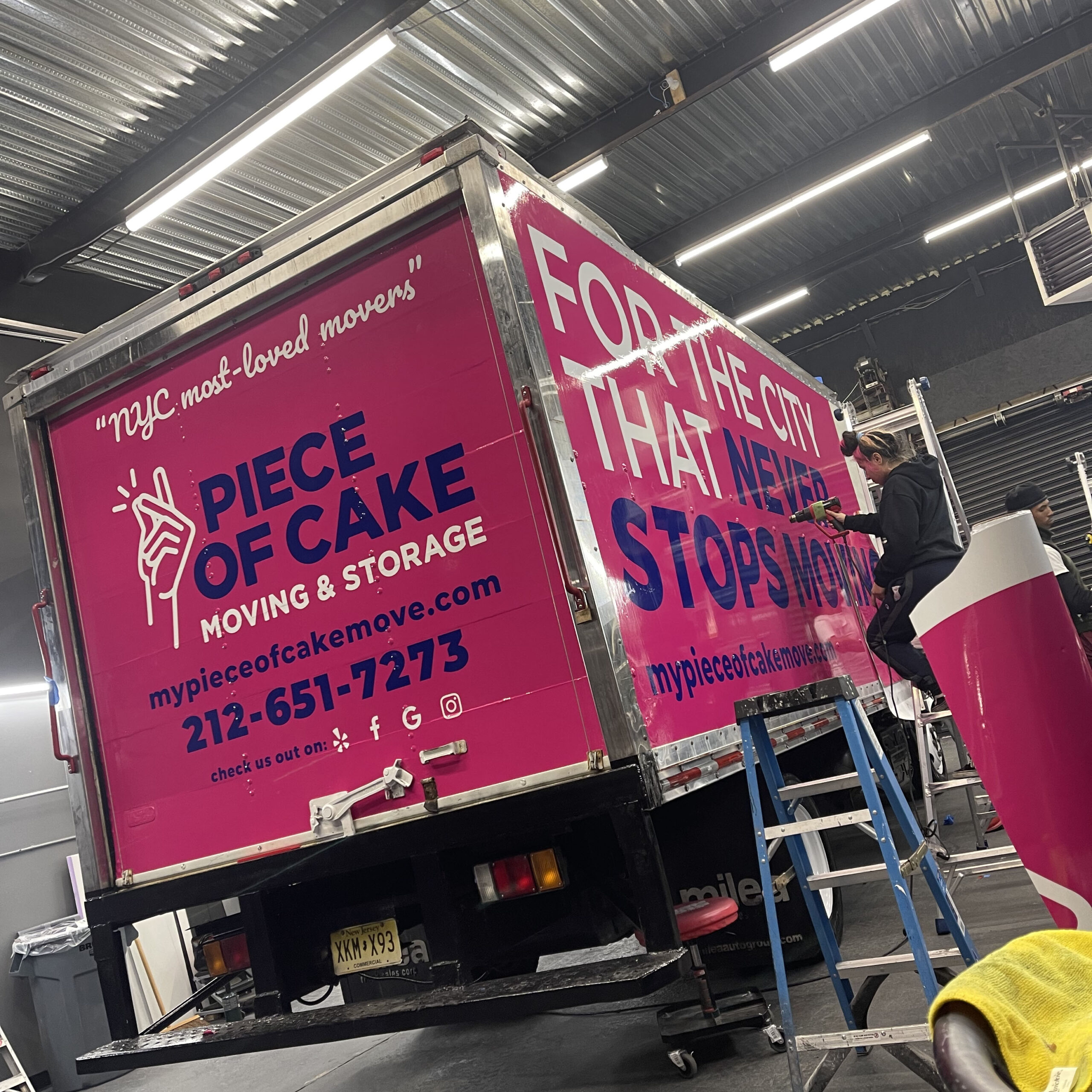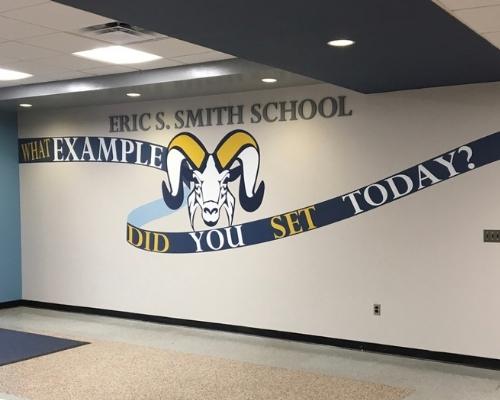 Vinyl Lettering
Custom vinyl Lettering can help you promote your NYC brand. Vinyl lettering offers many options, whether you want to wrap your store windows in vibrant and vivid graphics, or require weatherproof signage to inform current and potential consumers. Vinyl lettering is a type of printed vinyl signage. It's essentially a vinyl decal in which the letters are cut from durable vinyl materials and then placed on painted, glass, or metal surfaces. Our vinyl lettering at One Source Media is ideal for a range of eye-catching, creative signage applications, such as custom vinyl floor decals, boat name decals, wayfinding signage, block letters, Window clings, sandwich board signs, boat registration decals, and vinyl window perf lettering.
Window Graphics
One Source Media offers custom window graphics for vehicles or storefront windows. Your windows or glass doors are ideal marketing real estate, and our printed perforated film allows one-way visibility through to the outside. When a customer walks past your business, the first thing they see is your window. Retail stores, shopping malls, showrooms, bistros, cafes and coffee shops, dining establishments, commercial businesses, medical and health centers, professional offices, educational institutions, hotels public properties, event places, fitness centers, and even buses, cars, and company fleet are all good candidates for a custom window decal. Our goal is to get visitors to look at your brand a second and third time, encouraging them to call you, or to walk inside and pay you a visit.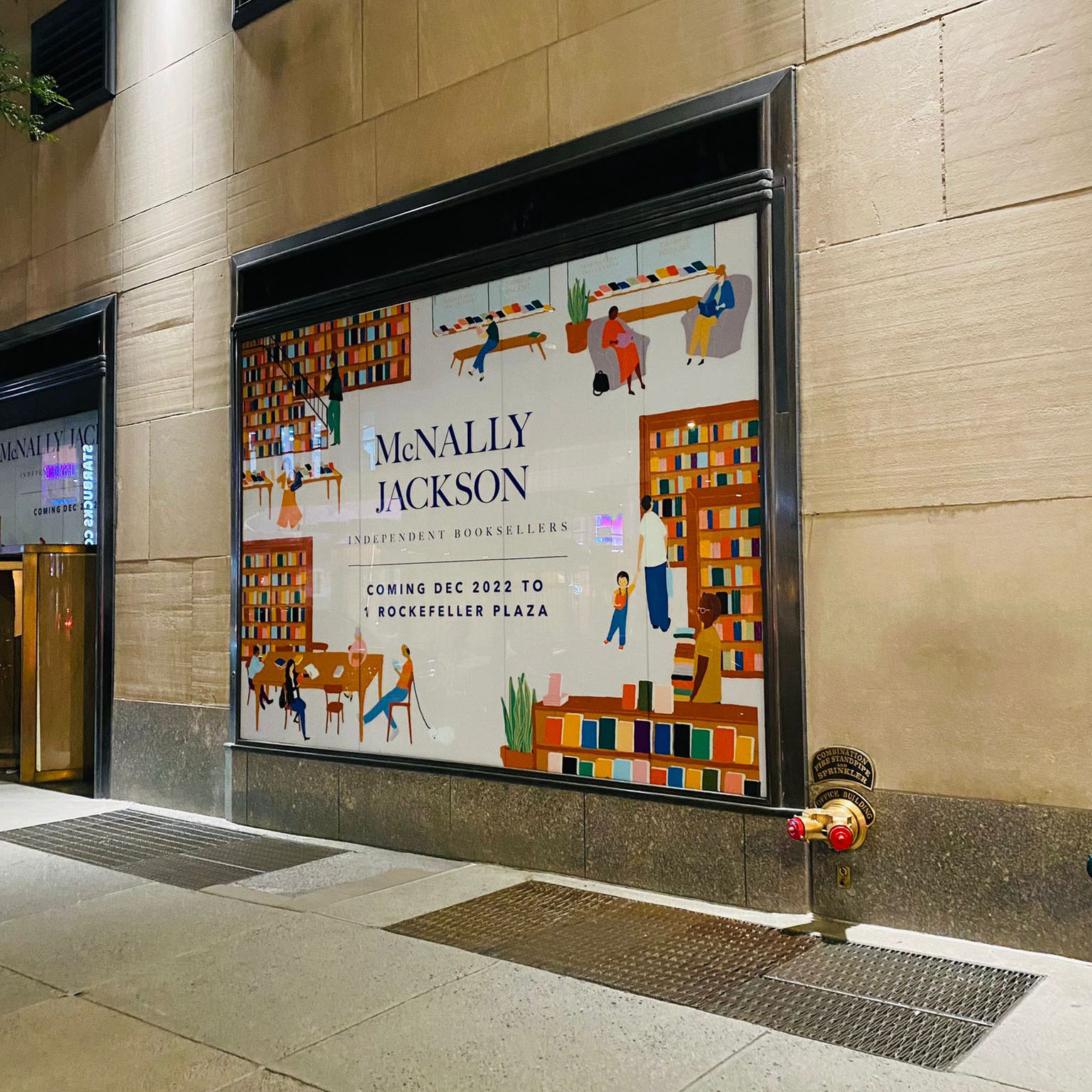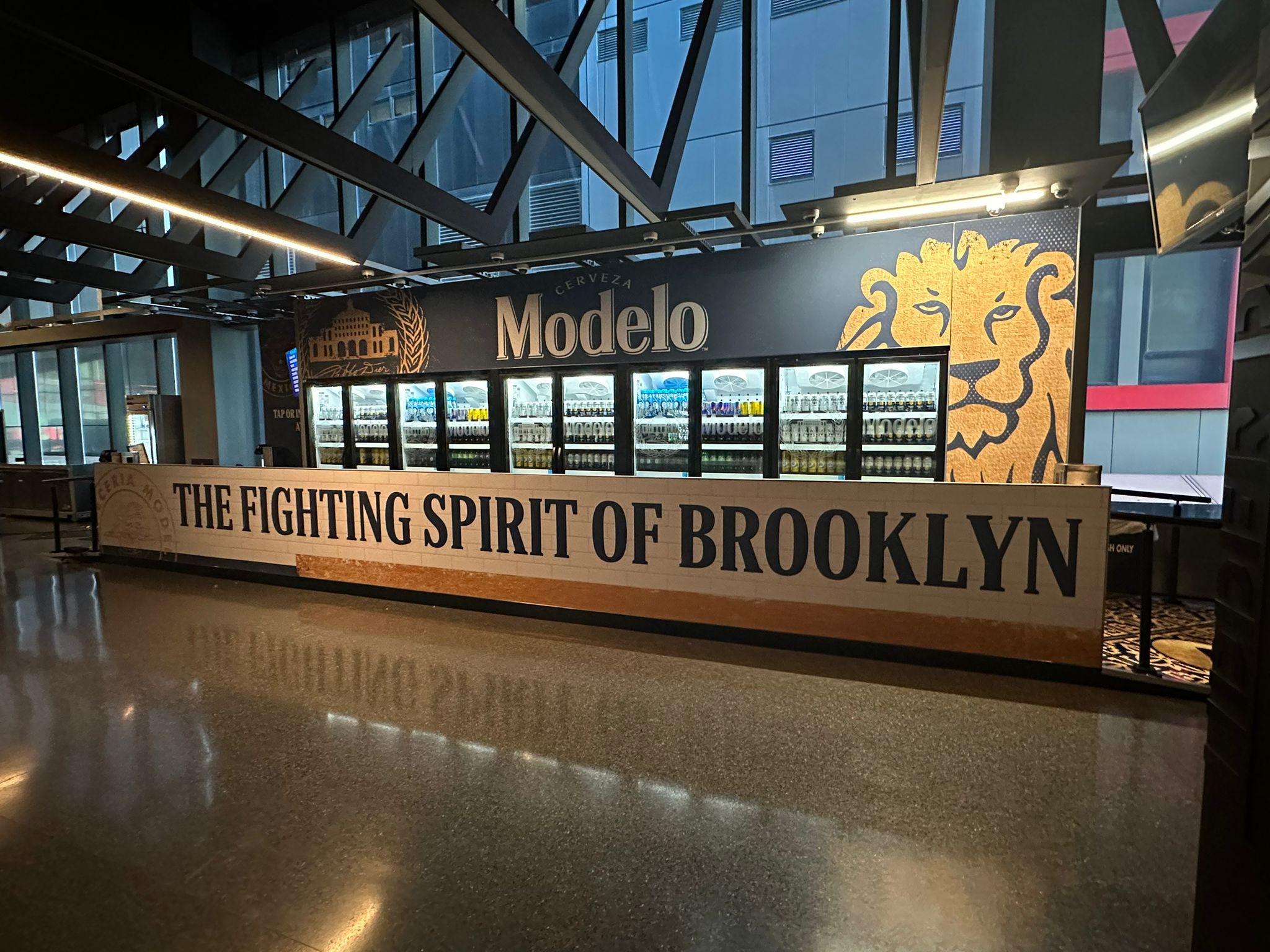 SEG
Silicone edge graphics, also known as SEG, are dye-sublimated fabric graphics with a thin silicone gasket sewn around the perimeter of the graphic. The silicone is inserted into a channel of an aluminum SEG frame and the result is a frameless like appearance with a drum-tight fabric graphic.
Silicone edge graphics are a trending product for retail signage, restaurants decor, trade show displays and interior environments. The graphics can be changed out easily and shipping costs are reduced because of the lightweight fabric when compared to rigid board graphics.
Custom Signage & Displays
OSM manufactures provides top class services to almost every industry in the state. Our staff excels in designing and fabricating custom design for customers according to their exact requirements. We provide high quality custom interior and exterior signage for all events and retail businesses.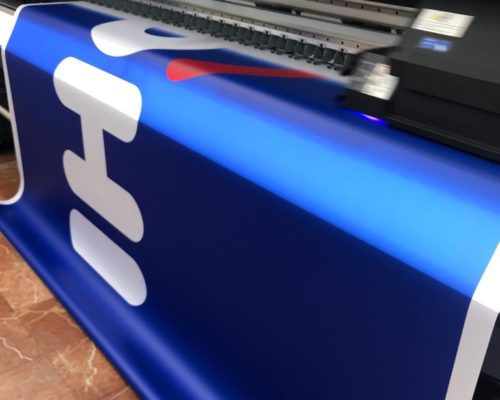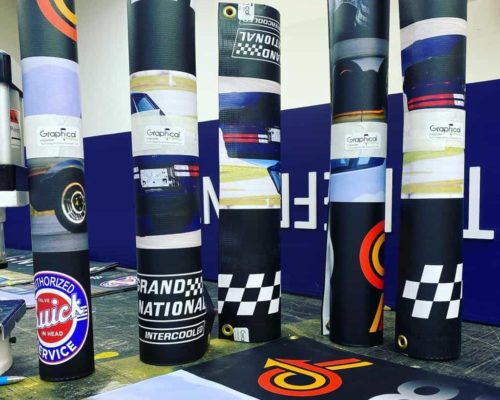 Vinyl Banners
Vinyl banners allow businesses in New York City to engage with their customers in a highly visible and compelling way. Custom banners can be used to promote a brand or business, announce an upcoming event, or inform clients about a special offer or sale. Types of vinyl banners include: scrim banners, mesh banners, custom vinyl banners, event banners, sports stadium banners, wall wrap banners, tradeshow and convention banners, personalized banners, outdoor banners, and more. One Source Media's vinyl banners are entirely customizable! There are a variety of finishes to choose from, ranging from matte to glossy. You can have your banner printed in one, two, or three colors. Custom banner sizes are also possible. We may either utilize your images or give our own for the banners.