Avery Vinyl wrap Queens NY
Avery Dennison is one of the most respected Vehicle vinyl wrap manufacturers, up there with The 3M Company, and One Source Media is proud to offer Avery vinyl wraps to our New York City customers!
Vehicle wrapping with Avery Dennison products
Whether you want a solid, paint-like finish, an exciting pattern, or a bold metallic finish, Avery Dennison vehicle wraps offer nearly unlimited options to transform the exterior of your vehicle! Our premium Avery vinyl vehicle wraps combine style with endurance, performance, versatility, and affordability for a stunning upgrade for any vehicle.
Avery vehicle wraps in Queens NY
One Source Media is a Queens vehicle restyling and vinyl signage company offering fleet graphics, color change vehicle wraps, & window film graphics to our New York City customers. Through impeccable vinyl wrap quality and top-shelf customer service, One Source Media has earned our reputation as the leading NYC car wrap company.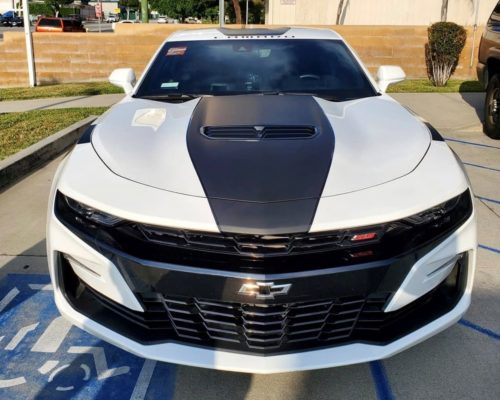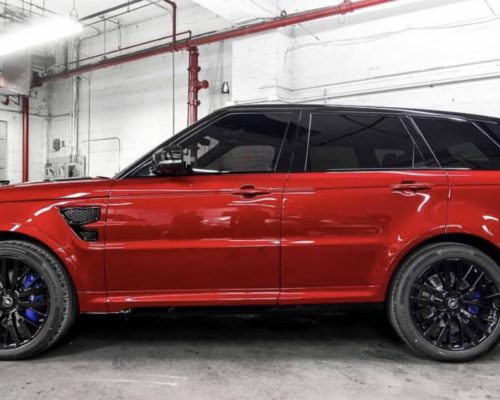 About Avery Dennison vinyl wraps
Avery Dennison makes industry-leading vehicle wrap products such as their SW900 Series, which is designed to give the ultimate vinyl wrapping experience.
A wide range of Avery wrap choices
With an unmatched range of colors and finishes, you will find the perfect Avery wrap to give your car, van, Pickup truck or SUV a stunning aesthetic that will get attention on the freeway, in the parking lot, or anywhere you go. Choose between hundreds of solid colors, shade-shifter ColorFlow vinyl films, matte or gloss metallic vehicle wraps, brushed or carbon fiber film with real, dimensional grains that you can feel. Or, you've got Avery's Conform Chrome, Pearl, Diamond, Extreme Textured, or Satin wrap films.
The freshest car wrap colors
Avery Dennison stays on the forefront of automotive style trends, so their colors are always exciting and fresh. With options such as Rugged Combat Green, Gloss Obsidian Black, Matte Frosty Blue Metallic, Rugged Onyx Black, Bronze Brushed Metallic, Violet Chrome, Satin Urban Jungle Silver, Gloss Diamond Amber, White Carbon Fiber, Rugged Marsh Green, Matte Anthracite Metallic, Satin Dark Basalt, Rugged Bedrock Grey, and Satin Dark Grey, your biggest challenge will be settling on just one. But you don't have to settle on just one: One Source Media can incorporate 2 or more Avery vinyl wrap colors into your car wrap design!
Avery wrap by One Source Media
When you get an Avery Dennison vehicle wrap from One Source Media, you're not just getting a vinyl vehicle wrap; you're getting a premium quality product that has decades of technological development and research behind it. Avery Dennison vinyl wrap quality speaks for itself. And, with One Source Media's reputation as a top-tier NYC wrap installer, you've got the best technicians AND the best products: a winning combo if ever there was one!
Car wraps and more for NYC
In addition to high-quality vinyl car wraps from 3M and Avery Dennison, One Source Media also provides custom banners, commercial vehicle graphics, custom signs, and digital printing solutions for Queens customers and throughout the larger New York City metro. If you need any sort of Vehicle vinyl wrap, signage, or window graphics, don't hesitate to call us at 347-353-5150 or email contact@osmnyc.com and we'll be happy to give you a no-obligation estimate and put you on our schedule!