Vehicle Graphics, Wrap Advertising in New York City
One Source Media is New York City's premiere vinyl sign shop for vehicle wrap advertising! From a single vehicle to a fleet of company vehicles, we can add signage, decals, and graphics to corporate fleets, food trucks, box trucks, personal vehicles, work trailers, and boats! We work closely with you to create a custom mobile billboard that will attract customers to your product or service 24/7/365!
Wrap Advertising a Smart Investment
According to a poll conducted by the AAA Foundation for Traffic Safety, the average driver spends 290 hours behind the wheel. That's a lot of chances for you to attract the attention of your potential customers! With vinyl decal graphics on your company vehicles, you are advertising to NYC drivers constantly!
People Pay Attention to Vehicle Graphics
Vehicle wrap advertising is seen by 95% of the population in the United States (according to the Outdoor Advertising Association of America). This amount of market penetration and reach is unmatched by any other kind of advertising or marketing.
In a Cox Communications survey of millennials, 47 percent of respondents said they remembered vehicle graphics more than other types of advertising.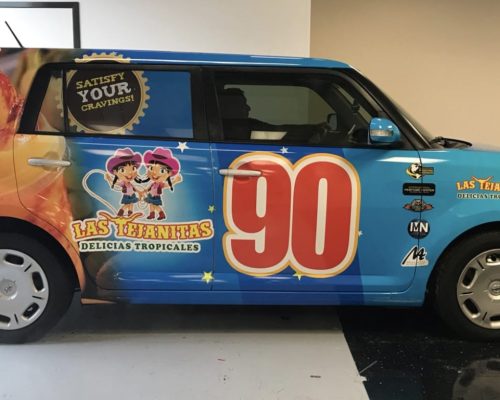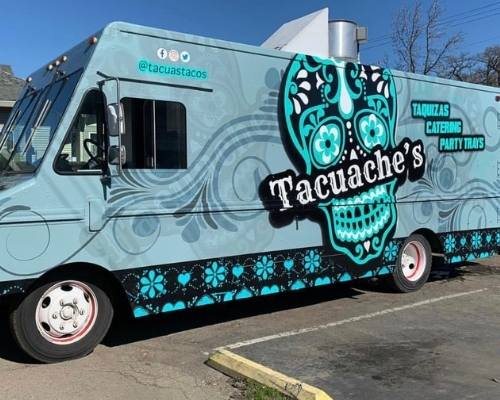 Vehicle Graphics Provide Terrific Value
Graphic vinyl vehicle wraps cost only $.35 per thousand impressions (CPM, or "cost-per-mille" in advertising-speak). In contrast, Radio advertising has a CPM of $7.75, newspaper advertising of $19.70, and other types of outdoor signage of $3.56.
A company in New York City could rack up 50,000-80,000 daily impressions by wrapping only one of its vehicles. This translates to 20-30 million impressions per year! A printed car decal does cost money up front, but it continues to deliver for your business, year after year!
Partial or Full Vehicle Graphics
Our custom vinyl decals can cover a portion of your car, truck, van, or trailer. Or, we can wrap your entire vehicle! Whether you choose a partial wrap or full wrap, our graphic wraps will represent your brand, your products, and your services well throughout New York City!
Spot Graphics
Our partial vehicle wraps can be in the form of spot graphics, which can be as simple as a decal of your business logo. Or, they can be more complex, covering the door and side body of your pickup truck and including your phone number, website, tagline, and some graphic elements.
Full Graphics
If you want to really make an impression (or a million of them!), full vehicle graphics are the way to go. We can install printed vinyl advertising on your entire van, car, SUV, truck, boat or other vehicle. Using window film perforation, we can even cover your side and rear windows with graphics!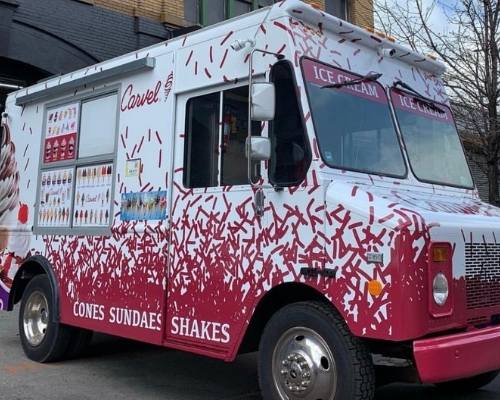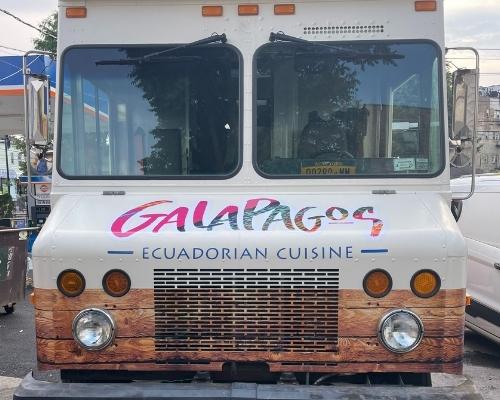 Custom Vinyl Lettering
For an affordable, minimalist application, get some classy vinyl lettering from One Source Media. Our cut vinyl lettering adheres to the surface of your vehicle and clearly communicates your brand's message.
If you have a larger vehicle, such as a box truck, food truck, or semi truck / tractor-trailer, large block letters stand out and have great visibility over large distances.
We approach each vinyl lettering project with the utmost professionalism, from design to installation. Our vinyl letters are printed on and cut from the highest quality adhesive vinyl material so that they stay bold and functional for many years.
Our custom fleet lettering can be a great method for your company to get its message out on the streets and freeways of the greater New York City metro!
Corporate Fleet Graphics
If your business has a fleet of vehicles, you're missing a huge opportunity if you don't have them wrapped with your company's branding and messaging.
Regardless of your industry, product, or service, people around the NYC metro need what you offer. Your fleet vehicles are passing potential customers every day. When they look at one of your cars, trucks, vans, or trailers, do you want them to see a blank, or a vivid design that captures attention and advertises your brand?
Regardless of how many fleet vehicles your New York City business has, One Source Media can transform each of them into a mobile advertisement that is durable, low maintenance, and captivating.
To get started with your fleet graphics program, call One Source Media today at (929) 205-1088!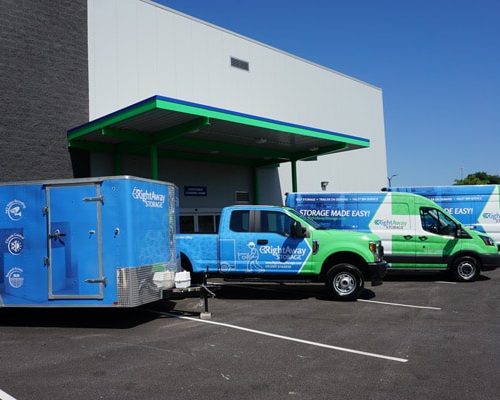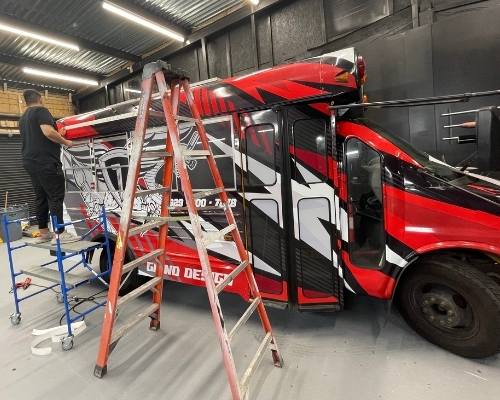 The One Source Media Process
New York City brands love working with One Source Media because our process is so customer-centric. We treat our partners with care and concern, making sure that each vinyl vehicle sign is perfectly suited to the brand and purpose.
Vehicle Graphics Design
If you already have the artwork for your graphics, you don't need our help with design. But if you don't have any graphics yet, our skilled designers can help you develop the perfect aesthetic to convey your brand's messaging, product, or services.
Vehicle Graphics Installation
Once we have the perfect design for your business fleet, we print and install the graphics. One Source Media uses only the highest quality vehicle vinyl wrap materials from the likes of 3M and Avery Dennison. These products are designed to hold their color and vibrancy for the longest possible time so that your sign continues to look good for many years.
Our vinyl wrap technicians are skilled at installing fleet graphics. They carefully clean the painted surface of each vehicle for maximum adhesion, then apply the vinyl membrane carefully. You can rest assured that you won't find a more quality fleet wrap installation shop anywhere in the metro.
What are vehicle decals?
Car decals, also known as car stickers or vehicle graphics, are images, graphics, or lettering that are printed on or cut out of self-adhesive vinyl material and then applied on any type of vehicle Some of the examples of car decals include car lettering, opaque vinyl decals, clear vinyl decals, perforated decals, and high adhesive decals. They are mostly used for the front, back, window, doors or the entire vehicle to put important information, or advertise a product or brand. Decals and graphics are good for any type of vehicle such as cars or automobiles, trucks, commercial vans, buses, jeeps, motorcycles, tractors, and even boats.
How much do vehicle decals cost?
Vehicle vinyl wraps will cost anywhere from a few hundred dollars for partial wraps (carbon fiber on mirrors, roof cover, racing stripe) to several thousand dollars for full vehicle graphics. For a more detailed quote on vehicle graphics, call One Source Media at (929) 205-1088. We will talk about your ideas for your car and provide you with a detailed quote after.
What is the difference between decal and vinyl?
Stickers and decals are somewhat similar. They are sometimes used interchangeably. There are two layers on all decals, stickers, and labels: a paper backing and an adhesive sheet. The adhesive layer is applied to the paper backing (usually wax paper or anything similar), and the template is written on the adhesive layer's front. When you're planning to put decals, stickers, or other marks for your car by a professional team, keep the following factors in mind: planned use, size/quantity, application surface/location, and lifespan. Contact One Source Media at (929) 205-1088 to discuss further.
How to protect stickers, vinyl decals & wraps on cars?
While vinyl vehicle graphics are designed to be permanent and to withstand the elements, this does not mean they are indestructible. To avoid damage, chipping, and peeling, vehicle wraps and graphics need proper care and maintenance. Hand-wash graphics with a sponge and mild detergent on a daily basis. Using a spray of water, remove any debris first. If you're using a new detergent for the first time, try it on a small section of the graphic to make sure it won't bleach or stain it. Finish by rinsing thoroughly with clean water and drying with a silicone squeegee or a clean microfiber sheet. If at all necessary, keep the car indoors. If you don't have access to a garage, consider using a fabric car cover to shield the graphics from the sun and acidic contaminants that are common in urban environments.
Can you use printable vinyl for car decals?
Yes, a car Decal is made of printable vinyl (Vehicle vinyl wrap material) that is specifically designed and produced for vehicle graphics and mobile ads. Never try to add a car Decal that has been printed on something other than vinyl. The 3M Company and Avery Dennison are two of the most well-known vehicle vinyl wrap manufacturers. You are guaranteed the best outcome when you use any products from these brands.
Will vinyl car decals damage my paint?
Can I put my company logo on my car?
How effective is vehicle wrap advertising?
Are rear window decals illegal?
Are decals permanent?
Adhesive decals are intended to be used in a permanent manner for all intents and purposes. Decals are, therefore, a relatively permanent type of branding. When a decal is applied to a surface, the adhesive backing bonds the decal in place. Although decals can be permanent, they can also be removed. The majority of decals have a powerful adhesive that allows them to stick to surfaces for extended periods of time. But, at the end of the day, if you want to get rid of your decal, you can. Just make sure that you let someone experienced do it such as One Source Media.
Will vinyl car decals damage my paint?
Can I put my company logo on my car?
How effective is vehicle wrap advertising?
Are rear window decals illegal?
Will vinyl car decals damage my paint?
Contrary to popular belief, the answer is no. Vinyl car decals, also known as vinyl wrap, are manufactured with a semi-permanent adhesive. That is, if done correctly, it will come off without removing any of the clear coat or paint layer under it. The paint under the vinyl decals is actually protected! The punishing ionizing radiation sent out by the Sun every day can't be stopped by wax and polish, but if those UV rays never penetrate the surface, you can expect your finish underneath to be as good as when you installed the wrap when you took it off.
Can I put my company logo on my car?
How effective is vehicle wrap advertising?
Are rear window decals illegal?
Can I put my company logo on my car?
Yes, you are allowed to put your company logo on your car. There are no laws in New York that prohibit you from using Vehicle Graphics to advertise your company on your vehicle. One Source Media, on the other hand, never offers legal advice, and if you want to be completely sure about it, you can consult an attorney. Branding your car is a simple and effective way for most small business owners to advertise your company. Many small business owners may transform their car into a mobile billboard by using custom rear window graphics, car magnets, or even complete or partial car wraps to display their logo and contact details. Vehicle advertising isn't going anywhere anytime soon, despite the abundance of digital and print advertising options available to small business owners.
How effective is vehicle wrap advertising?
Are rear window decals illegal?
How effective is vehicle wrap advertising?
The effectiveness of Vehicle graphics, also known as vehicle wrap advertising or mobile advertising, is proven to be very high. According to the study conducted by Outdoor Advertising Association of America (OAAA), mobile advertising reaches more people at a lower CPM (cost per thousand people reached with your message) than your typical outdoor advertising. Furthermore, the OAAA also found 98% of respondents in a survey noticed Vehicle Graphics. According to the association, a single vehicle wrap can get anything from 30,000 to as much as 80,000 "impressions" or views every day. The average American drives 300 miles per week and passes by 9 million other vehicles! Imagine the power of having a captive audience of one wrapped vehicle alone!
Are rear window decals illegal?
Are rear window decals illegal?
As far as we know, there are no laws in the state of New York that prohibit car owners to put stickers and decals in their rear window or for any windows. One Source Media, on the other hand, does not give legal advice, so you can do your own study or consult an attorney.