Syndicated by One Source Media, Queens, New York
Companies are deciding to come back to the office at a snail's pace in 2021. With empty offices all across America, small business owners are considering ways to make use of this time to update their space. Many are considering long-term investments in vinyl graphics to expand their brand identity and show off company culture.
If you want to partner with the best sign shop installer for wall graphics, window decals, car wraps, vehicle graphics, and trailer graphics, contact One Source Media.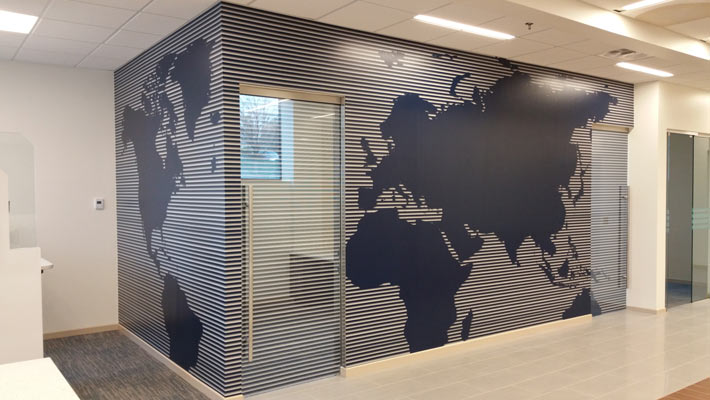 What is company culture?
Company culture is a concept all businesses strive to obtain and project. But, what exactly is Company Culture?
A company's culture encompasses their shared goals, values, and general attitude about how they go about business. It's the way people feel about the work they do and the values they believe in. It's also where they see the company going and what they will do in order to get there.
The Benefits of Defining (and displaying) Company Culture
Companies who know their culture have one thing in common: a strong brand identity. They know who they are and who they want to be. Additionally, they know how best to hire the right people for your company's future. Here are some of the benefits of a defined company culture:
Employee Retention. Employees are much happier when their personality aligns with a company's culture. They tend to stay longer and will generally have a better and more productive workday.
Increased Efficiency. Companies with a strong, visual brand identity tend to see higher levels of efficiency. Everyone knows what is expected of them.
Boosted Teamwork. When everyone is working towards the same goal, teamwork is just easier. Then when those goals are visible accessible we see more comradery within departments and teams.
Improved Brand Imagery. When you invite clients into your newly renovated space, they will know you are a serious organization! As your brand voice and brand values will be fully displayed!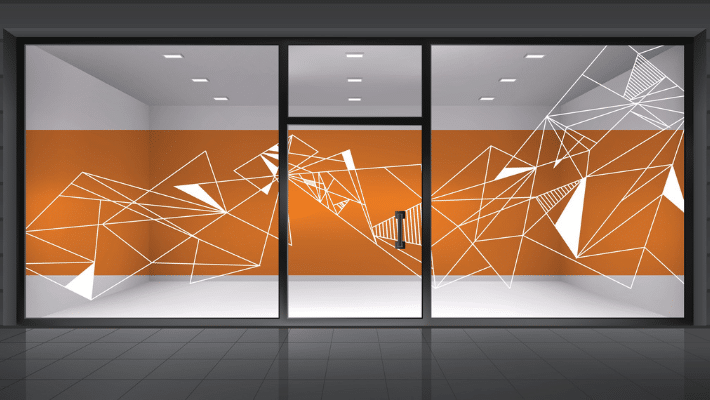 Ways to Showcase Your Company Culture
Looking for some good ways to visually show your company's culture? For those companies who understand their values well enough here are some ways you can effectively express them:
Wall Wraps. Upgrade your space with custom wall graphics that showcase and support your company's culture. Most of our customers will put up their core values or a company slogan a couple places throughout their building.
Floor Graphics. Many of our customers never even knew floor graphics existed or were so durable and lasting. The use of floor graphics is a great way to add a touch of your branding to wayfinding within your space.
Window Graphics. Where interior wall graphics work great indoors, window graphics will help you extend you brand outside. In fact, you can use these indoors as well on things like conference room glass!
Building Graphics. The newcomer to the graphics space is building wraps or building graphics. Not exactly 'new' but more so being adopted more by busines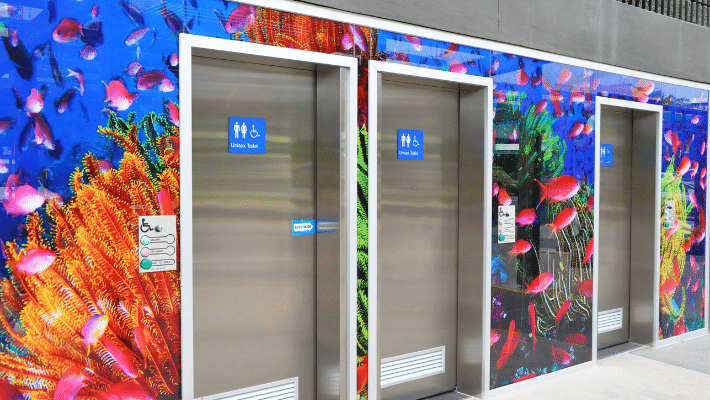 * This article was originally published here: https://www.vehiclewrapping.com/2021/06/promote-company-culture-with-graphics/